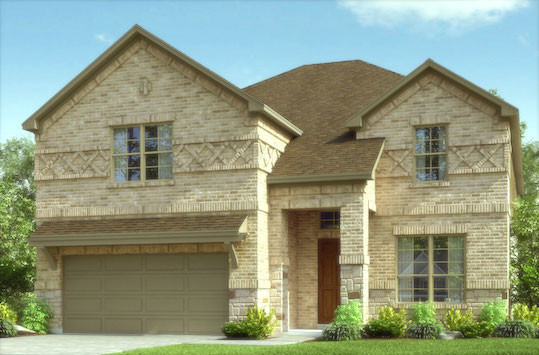 We've done a fair number of home inspections in Allen Texas over the years, mostly single family houses with an occasional townhome or condo. But this all changed when Money Magazine designated Allen the #2 Place to Live in the USA. Since then we're getting twice as many calls for home inspectors in Allen and the nearby Collin County towns of Fairview, Lucas and McKinney.
This is no surprise to us. Allen is a great community with excellent schools, high tech jobs and lots of first class commercial and residential real estate. The housing market is not as frenzied as in McKinney or Frisco; but this results in slightly lower prices and the better values cited in the Money article. Like other North Dallas communities, Allen enjoys great weather – 232 clear days a year.
More Home Inspections in Allen Texas
All the growth in this area has created the demand for more real estate development – and more Allen home inspections for AIS. These days, about 1/3 of our work is on new houses, either during the construction process (highly recommended) or inspecting new homes for the initial buyer.
Allen TX was founded in 1872, taking advantage of its prime location near the railroad line. But most of the houses we inspect have been built during the last 20 years. Many of these are part of modern, master-planned developments with all the expected amenities: city water and sewers, electrical utilities and local schools within walking distance.
If you're buying a home in Allen, Fairview, Lucas or Parker TX, Call AIS (972) 342-9183
Inspecting Allen Houses, Condos and Townhomes
While we are occasionally called to look over an older dwelling or ranch, most of our Allen inspection work involves recent construction. So the design, building methods and materials are mostly modern — as are the plumbing, electrical and HVAC systems. This makes it a lot more likely that the home's structure (foundation, framing, sheathing and roof) is sound. And the major systems in these newer builds usually meet contemporary building codes.
Allen is an affluent community and most of the homes inspected this year have been in the $400K – $2 million price range. Homeowners get a lot for their money in Texas, and these residences typically offer 3,000-5,000 square feet of living space, 3-5 bedrooms and 2-3 car garages. Outdoor decks and patios are very common, and many of these jobs include a pool inspection (one of our specialties).
Increasing real estate prices have stimulated the demand for lower cost condos and townhomes. These are especially appealing to young people and empty nesters. A home inspection on a multi-unit townhome or condo is a little different than on a detached residence. We generally need to examine the common structures and shared facilities and systems in addition to what's inside the unit.
Whatever type of property you are buying or selling, this real estate market is very competitive. It's important to get your Allen home inspection scheduled and completed quickly. This will enable homebuyers to consider the true condition of the property, and make adjustments to their offers based on our report. Call AIS today to schedule your home inspection! (972) 342-9183
Allen TX Home Inspection Results
Although most of our Allen Home inspections involve recently-built or even new houses, there are several problem areas that pop up with some regularity. The main sources of these issues are A) Substandard construction practices, B) Weather, and C) Neglected maintenance.
Most of the improper construction we run across has been done by unlicensed contractors or do-it-yourselfers. Don't get me wrong – we see some exemplary work done by remodeling contractors and DIYers. But when it comes to foundation repairs, plumbing upgrades, HVAC system diagnosis – and especially electric system modifications — these really need to be done by a licensed professional. Substandard work can be very dangerous, and it sticks out like a sore thumb to the home inspector or prospective buyer.
Our Texas weather has a big impact on real estate and structures. The Northeast Dallas suburbs get wide variations in temperature (tough on HVAC systems), high winds, torrential rain and occasional hailstorms that can damage roofs and overload drainage systems. The most common deficiencies found in our home inspections in Allen are frozen HVAC piping or clogged drains, damaged or missing roof shingles, improperly installed flashing, and clogged roof gutters and downspouts.
Neglected maintenance items usually don't rise to the level of a serious hazard; but they are documented as deficiencies or potential problems in our home inspection reports. Perhaps more significantly, these signal to the inspector (and prospective buyer) that the homeowner has not done a good job of maintaining the property – not good for a seller wanting to get the best price. The sad part is that it is easy and inexpensive to fix most of these issues:
Replace dead light bulbs
Replace blown fuses or inoperable circuit breakers
De-clutter overloaded electrical outlets
Test GFCI and AFCI devices, have these installed/replaced as needed
Replace HVAC filters
Oil squeaky hinges
Free sticking doors or windows
Unclog drains until water runs freely
Replace missing tiles or grout
Patch damaged masonry
The cost of these items is very small compared to the negative impact not fixing them will have on your home inspection and the buyer's perception of your house. It's always better to find problems and have them addressed before the property is listed. If you are planning to sell your house, call us today! (972) 342-9183
Advanced Inspection Service (AIS) – Allen – Frisco – McKinney
Our Allen home inspectors have more than 30 years of experience in assessing residential real estate in the North Dallas area. They are certified by the Texas Real Estate Commission (TREC) and the American Society of Home Inspectors (ASHI). We are highly conversant with the types of things that can go wrong with houses in this community. We have conducted hundreds of home inspections in Allen, McKinney and Frisco. Our inspectors take advantage of continuing education from ASHI and TREC to keep up to date with the latest technology, equipment and procedures. We have carefully tracked the evolving local building codes and developments in construction techniques and materials.
Sellers: The property you are about to sell is a highly valuable asset. You can get the best price by ensuring there are no cosmetic flaws – and by having the home inspected by a qualified professional, to identify and remedy any deficiencies or potential issues. Problems found by the buyer (or buyer's inspector) always cost the seller more than the repairs.
Buyers: If you're like most people, the house you are about to buy will be your most valuable asset. In your excitement to purchase and move into your new home, it's easy to miss serious flaws and potential issues that could make the place unlivable — or cost you a fortune to make right. Some of the more common problems can only be detected by an experienced home inspector with specialized high tech equipment. Considering the effect these things can have on your getting a sound home and a good value, hiring a top notch Allen home inspector can be the best investment you ever make.
AIS Home Inspection – Allen, McKinney and Frisco TX (972) 342-9183