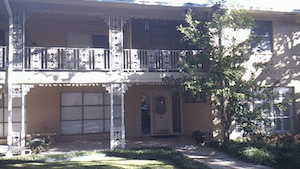 Advanced Inspection Services (AIS) has conducted single-family home and condo inspections in the North Dallas area for more than 20 years. Our personnel are professionally trained and certified by the Texas Real Estate Commission (TREC) and the American Society of Home Inspectors (ASHI). We have examined hundreds of homes, duplexes and apartment buildings and condominiums in Dallas, Plano, McKinney and Frisco, TX.
This experience enables our Dallas condo inspectors to identify any problem areas (or potential problems) in a condo's external or internal structural components or systems. We schedule inspections promptly and provide clients with a comprehensive inspection report within 24 hours. This enables AIS clients to act quickly to evaluate home values, negotiate offers and set short closing dates in our competitive North Dallas real estate markets.
If you are buying or selling a condominium in Dallas, Frisco or Plano, call AIS today to schedule a professional condo inspection: Mike Martin (972) 342-9183
Townhouse and Condo Inspections – North Dallas
An increasing number of young professionals and empty nesters in North Texas are looking to downsize their homes. They prefer the simplicity of condo or townhouse living to the traditional single-family home. It's great not to have a large house and the attendant maintenance headaches when you have so many other fun things to do!
This demographic trend has really increased our Dallas condo inspection business in the last few years. The surge of people moving to Texas for jobs and lower taxes has created a lot of activity in the residential real estate market. In the past five years, our highest growth area has been inspecting new homes; but townhouse and condo inspections are right up there.
Due to the frenzied nature of the North Dallas real estate market, it's important that buyers have their financing in order (cash or pre-approved loans) and can get the condo inspection done quickly. In an environment where sellers are getting multiple offers, the buyer who has the fewest contingencies and the shortest option period has a definite advantage. Our Dallas condo inspectors know this, and are committed to scheduling inspections promptly, conducting them in a timely manner (typically just a few hours for a 2000 square foot condominium), and delivering a report to enable the buyer to make an informed decision.
Typical North Dallas Condo Inspection – February 2015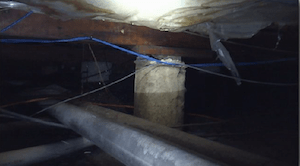 Here is a summary and photos from a recent Dallas condo inspection Mike Martin performed. The condominium community is in a very desirable location near University Park, convenient to the North Tollway and Northwest Highway. So we knew the buyer would want the condo inspected thoroughly and promptly, so she could confirm the property's value – and preempt competitive offers.
Like all AIS home or commercial building examinations, condo inspections encompass the dwelling's main structural components (foundation, drainage, roof structure and covering, interior and exterior walls) as well as the doors, windows, stairs, porches and deck. We also inspected the condo's major systems: Electrical, Plumbing, Heating, Ventilation and Air Conditioning (HVAC). Condominium inspections are a little different than those for single-family homes, because some of the structural components and systems are shared with other units; but we subject these to the same rigorous procedures we use for standalone houses.
This first floor condo was built in 1957 and had a pier and beam foundation (very common in the Dallas area), so the inspector went into the crawl space to look for signs of structural problems, water penetration or ventilation issues. There was some sill plate deterioration/damage, but no major deficiencies or signs of potential problems were found. This positive impression was reinforced by walking the first level floors and observing no signs of unevenness.
The electrical inspection was another story. We found several substandard components and deficient installations – beginning with the electrical subpanel box (manufacturer/model known to have problems), improper grounding and improperly labeled breakers. Not in compliance with the National Electrical Code.
Mike also found problems with the polarity of several electrical outlets, lack of Ground Fault Interrupter (GFI) outlets in the kitchen, and spliced wires in one of the kitchen cabinets (with no electrical box). We see this kind of work all the time in our condo inspections – modifications apparently made by amateur electricians or previous owners, clearly not the work of a licensed electrician.
Our inspection of the condo's other systems and appliances was unremarkable. All appeared to be in good working condition. We did find some deflection cracks in the exterior masonry and stress cracks on interior walls that are indicative of foundation settling. These were not deemed to be severe, and we recommended re-mortaring the exterior cracks and patching the interior cracks.
Certified Home and Condo Inspectors — Dallas, Texas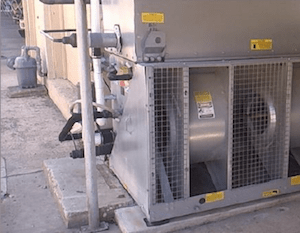 Whether you're a first-time homebuyer or an experienced real estate veteran, a professional condo inspection can ensure you're getting a safe and sound residence, and good value on your purchase. The inspector's report provides valuable information about the structural integrity of the building and functioning of major system. This can help you avoid buying a 'lemon' – or assist you in negotiating for a better price to compensate for deficiencies or problems discovered during our examination of the property.
We also conduct condo inspections for sellers, so they can identify any deficiencies or potential issues before the property is listed. This enables the seller to make repairs, so the buyer (and the buyer's inspector) do not encounter any problems when they examine the home. This creates a much more positive impression – and generally a quicker sale at a higher price for the seller.
AIS is one of the most experienced Dallas condo inspection companies. Our ability to schedule and perform inspections promptly and thoroughly enables AIS clients to make timely purchase offers and closing dates. Most importantly, our inspections give our clients the information they need to assess the value of the home – to ensure you're getting what you pay for and save you money.
Call AIS today to schedule your Dallas condo inspection. (972) 342-9183