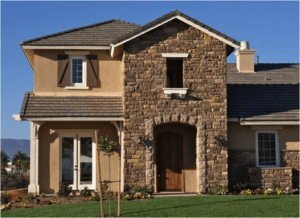 Advanced Inspection Service (AIS) specializes in Dallas home inspections, providing prompt and cost-effective services for buyers, sellers, realtors and lenders. Our thorough house and condo inspection services enable DFW area real estate sellers and realtors to identify issues to be addressed prior to listing properties — avoiding unpleasant surprises during the sales process.
AIS conducts professional home inspections in Dallas, Texas and surrounding DFW-area communities. Operating from our office in Richardson, we inspect residential real estate and commercial buildings in the neighboring suburbs of McKinney, Addison and Plano. And it's just a short drive for us to examine a townhome or multi-family residence in Park Cities, Garland or Frisco, TX. Our proximity to these towns enables us to be highly responsive to the needs of our clients.
If you're planning to buy or sell a home in the DFW area, call AIS today to talk with one of our Dallas home inspectors (972) 342-9183
All AIS Dallas home inspections are performed by professional inspectors certified by the Texas Real Estate Commission (TREC). Every inspection is planned and conducted in accordance with the TREC Standards of Practice for Home Inspection and the Texas Administrative Code (Title 22, Part 23, Chapter 535, Subchapter R) for Real Estate Inspectors. This specialized training and proven methodology give our clients the confidence to make well-informed home purchase decisions and valuations.
In today's fast-paced Dallas housing market, home inspections often need to be scheduled on short notice to enable timely offers, secure financing and meet option period and closing schedules. Our extensive training — and decades of experience inspecting Dallas homes — enable us to thoroughly assess a house's structure and systems in just a few hours. We understand the critical factors and common issues in residential construction, and can quickly evaluate and discuss the results with clients. If you are building, buying or selling a house in the Dallas area, call us today to discuss your situation and schedule a home inspection.
Home Inspector Services and Costs – DFW Area
AIS home inspections are carefully designed to identify any deficiencies in major structures (foundation, roof, fireplaces, windows and doors) and systems (electrical, plumbing, septic, HVAC). At the client's option, we can also conduct specialized tests of sprinkler systems, swimming pools, spas; detailed evaluations of pier-and-beam foundations; or look for evidence of WDI: Wood Destroying Insects (e.g., termites).
With the rapid growth in new residential construction in the Dallas area, we are now performing an increasing number of new home inspections. Some new construction buyers don't think about having their new home inspected; but there are wide variations in building codes and construction practices in Texas, so a new home inspection is a very cost-effective investment. To ensure you're getting the building code compliance, construction quality and craftsmanship you're paying for, call AIS today to schedule a pre-acceptance evaluation of your new home.
The cost of Dallas home inspections depends on the size of the house — and the cost of any special system examinations (i.e., sprinkler system, swimming pool and/or spa, WDI) the client elects to have performed. Specific rates for various sized houses and additional systems evaluations are provided on our home inspection costs page.
Home Inspection — South and West Dallas
Many of our home inspections take place in the McKinney and Richardson areas, but AIS also inspects houses and commercial buildings in the communities of Arlington, Mesquite and Irving, TX. When inspecting older homes in the DFW area, we pay particular attention to potential slab and foundation issues, insulation and weather stripping, and outdated heater and/or air conditioning units. Some of our Dallas home inspections reveal situations in which the plumbing or electrical wiring are not up to current building codes; and in these cases the inspection reports will indicate these shortfalls and recommend remedial actions.
We have also conducted successful inspections of homes in the Dallas suburbs of Grand Prairie, Oak Cliff and Duncanville. In addition to single family residences, AIS inspects multi-family properties, condos, townhomes and commercial structures throughout the DFW area. Many of our Dallas home inspections are for houses, condos or apartment buildings undergoing a complete remodeling. The current (or prospective) owners use our inspections' results to estimate the costs of bringing structures up to current building codes and contemporary design standards.
Remodeling expenses can vary greatly with the condition of key structures like the foundation, decking and roofs. And the need to replace or repair heating or air conditioning systems or HVAC components can affect the cost of the remodel. If you are considering the purchase of a house or investment property in the DFW region, contact AIS today to talk with an experienced Dallas home inspector (972) 342-9183

Advanced Inspection Service-Dallas
Dallas home inspection company focused on house and condo inspections in the greater DFW area including North Dallas, Allen, McKinney, Richardson and Plano, TX
Phone: (972) 342-9183