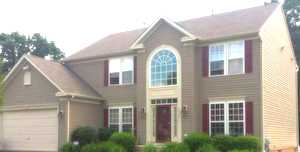 Our North Dallas house inspection business is very active again this year, as more people are taking advantage of the great values in single-family homes, condos and investment properties. The influx of people moving to Texas continues; and there is an expanding need for house inspections in Dallas, particularly in the areas of Park Cities, Frisco and Plano.
Advanced Inspection Service (AIS) has been inspecting Texas residential real estate for more than thirty years. All AIS house inspectors are professionally trained and certified by the Texas Real Estate Commission (TREC). We specialize in identifying the kinds of design, construction and maintenance issues that can create problems with DFW-area homes.
Call AIS today to plan your Dallas-area house inspection:
Mike Martin (972) 342-9183
If you're a buyer looking for a home or investment property, or a seller preparing a Dallas house for sale, we can evaluate the residence's structure and systems to ensure you're getting good value.
For the home buyer, our house inspection will reveal problems or potential problems with the home's foundation, framing, fireplaces, roof and attic. We will also assess the condition and performance of major systems including electrical, plumbing, septic, heating, ventilation and air conditioning (HVAC). For a small additional fee, AIS also offers Dallas house inspection customers special examinations of sprinkler systems, swimming pools and spas, pier and beam foundations, as well as inspections for termites or other Wood Destroying Insects (WDI).
We also realize how important it is for the home buyer to schedule the house inspection promptly. In a highly competitive real estate market where sellers may be receiving multiple offers, the buyer who can get the house inspected quickly has a definite advantage. In addition to enabling you to negotiate the price based on the findings in the inspection report, this reduces the period of uncertainty for the seller – during which backup offers can be made.
Advanced Inspection Service has made investments in technology and operational procedures that allow us to conduct a Dallas house inspection quickly (typically 4 hours for a medium-sized home). And we deliver the written inspection report to the buyer (via our website or email) within 24 hours. This gives the buyer more time to get estimates for recommended repairs and/or negotiate price adjustments with the seller. AIS reports are accompanied by photos and detailed description of potential problem areas; and these can be highly valuable in obtaining estimates or price reductions.
House Inspections for Dallas-area Sellers
The smart seller will have a home inspection performed so any necessary repairs can be made before the property goes on the market. From the seller's perspective, it's much better to find and fix these problems beforehand – so the buyer (and buyer's inspector) never know they existed. We've seen many situations where an easily remedied problem turned off a buyer and caused the seller to lose a deal.
Don't let a surprise discovered by a buyer prevent the sale of your home. Schedule an AIS house inspection today.
This investment of a few hundred dollars could save you thousands in buyer-negotiated repairs or price reduction. It's always better to have potential problems discovered and remediated before your first prospect sees the house. If a potential buyer finds one problem, they're bound to suspect there are others. You'll get the best price if there are no problems and the dwelling has good street appeal and gives the impression it has been well maintained.

Whether you're a buyer or seller, a thorough inspection of the home is one of the most cost-effective purchases you can make. A professional AIS Dallas house inspector can provide a buyer, seller or realtor with important information about the property's structure, systems and overall condition. This information will enable you to make an informed decision and obtain the best value in your planned real estate transaction.
Dallas House Inspection Experts – Advanced Inspection Service
During our thirty years inspecting Dallas houses, we have learned a lot about the home design and construction practices in the northern suburbs — including home inspections in Richardson, Addison, Carrollton; and new construction in Frisco, McKinney and Park Cities. We know the building codes in these locales, as well as the shortcuts some builders took to save money or get the job done quickly. AIS has conducted house inspections on hundred year old mansions, brand new luxury homes, and everything in between; and we know what to look for.
We also understand the impact our North Texas climate has on a building's structure and systems. Our weather ranges from snowy winter days with sub-zero temperatures to 110-degree summers with long intervals of drought. The rainfall (or lack thereof) can have a significant impact on the stability of a house's foundation and surrounding soil structure. And our monsoon season poses challenges for drainage systems and structural weather sealing. Frequently Dallas houses are exposed to high winds (including occasional tornados) which can cause visible – and unseen – damage to roof coverings and building structures.
In addition to being TREC-certified Dallas house inspectors, AIS personnel are active participants in the Texas Association of Real Estate Inspectors (TAREI). This enables us to keep abreast of changes to the building codes, innovations in materials and construction practices, and new developments in inspection test procedures and equipment. AIS Lead Inspector Ed Martin is also an active member of the American Society of Home Inspectors (ASHI) and is one of a small percentage of members to have been designated an ASHI Certified Home Inspector.
To discuss your Dallas house inspection, call AIS today: Mike Martin (972) 342-9183