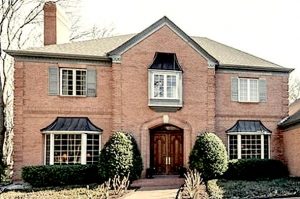 Are you looking for a thorough Fairview home inspection?
We can save you time and money. Advanced Inspection Service (AIS) has been inspecting Northeast Dallas real estate for more than 30 years. We understand the highly competitive nature of the Fairview market, and work hard to get homebuyers inspections scheduled promptly. Our inspectors have the experience and sophisticated equipment necessary to evaluate houses thoroughly – giving you the information necessary to negotiate a great deal.
AIS personnel are all ASHI and TREC-licensed home inspectors. We also have specialized TREC certifications for Termite/WDI and Swimming Pool inspections. Most importantly, we utilize high tech equipment like dampness sensors and infrared cameras to identify problems not visible to the naked eye.
For Fairview TX home inspections, call Mike Martin at AIS (972) 342-9183
Home Inspection in Fairview Texas
The residential real estate market in the Dallas to Plano corridor is highly competitive. When it comes to home inspections Fairview, McKinney and Frisco are especially active. It's important for homebuyers to get their financing lined up in advance – and get the property inspected thoroughly and promptly – to have the information needed to make a smart purchase decision and negotiate a good price.
Here are several reasons to choose AIS for your Fairview home inspection:
Experience with Fairview area residential and commercial real estate
TREC-licensed inspectors certified for Swimming Pool and Termite Inspections
In-depth knowledge of Fairview building codes, construction practices and issues
Prompt scheduling and completion of inspections to support offer and closing schedules
High tech equipment and systems to deliver most inspection reports within 24 hours
AIS has more than 3 decades of experience inspecting homes. We also examine commercial real estate and multi-family dwellings; but our focus is on single-family residential properties. In the past few years development and resales have increased tremendously in the Northeast Dallas suburbs, and we're doing a lot more home inspections in Fairview and nearby communities.
The Town of Fairview currently has a population of just over 10,000 people. Located in popular Collin County, the community is one of the little-known gems in this area. Through 2017, there hasn't been as much commercial or housing development as in nearby Allen or McKinney. But that's what makes Fairview attractive for people looking for a more rural, small town experience.
For the best home inspectors in Fairview TX, call AIS (972) 342-9183
Our Home Inspector Training and Experience
Although we do quite a bit of work for sellers, most of our Fairview home inspection clients are buyers. Typically these are people moving here from out of state, or folks looking for a more laid back town than nearby McKinney or Plano. There are fewer houses being built in Fairview, and less variety. But most of our home inspections there reveal high quality new construction.
Although the real estate market in this area is not as frenetic as in larger communities, it's still a good idea to get Fairview house inspections done as soon as possible. This gives buyers the key information needed to make a go/no go decision – and negotiate with the seller for repairs or a price reduction. A Buyer who does this (and has pre-approved financing) has a definite advantage over one whose inspection or financial commitment is delayed.
All AIS home inspectors in Fairview are aware of the need to support tight offer and closing dates. We have invested in training and technology to enable us to schedule our work promptly – often within a few days of the request. And we generally provide the completed inspection report within 24 hours. Our reports include detailed descriptions of any deficiencies or potential problems, along with photographs to illustrate the condition of the structures and systems we evaluated.
How to Choose Property Inspectors
Although we don't do as many home inspections for Fairview residents who are selling, these are arguably even more valuable than the work we do for buyers. Finding deficiencies and potential problems before the house is listed on MLS enables the seller to repair these – before the first real estate agent, buyer, or buyers inspector views the property. And the lay homeowner cannot detect some of the most severe deficiencies and potential issues. Only a licensed inspector with sophisticated tools can reveal some of the more insidious forms of foundation deterioration, electrical faults and water damage.
A dwelling with no significant problems and a clean home inspector's report is much more attractive to a prospective buyer. This puts the seller in a much better bargaining position than if people were to find problems during an open house, showing or inspection. Uncertainties about the extent of damage or prospective repair costs can cause a buyer to move on to another house.
Don't lose a sale to a buyer who finds problems with your house. Get it inspected and remedy any issues before listing the property. Call AIS today to schedule your Fairview home inspection! Mike Martin (972) 342-9183
Fairview Home Inspector Costs and Services
Our Fairview real estate inspection costs are based on the square footage of the house. They run from as little as $320 for a small dwelling to $590 for a 5000 sq ft house. We also offer specialized inspections (for a small additional fee) for the systems below:
Sprinkler Systems
Pier and Beam Foundations
Termite Inspections and Wood Destroying Insects (WDI) generally
Swimming Pools and related plumbing, heating and electrical equipment
Additional charge for inspecting homes built before 1975
These evaluations are very reasonable in cost , and can be scheduled to coincide with your Fairview home inspection. Given the potential problems and expensive repairs that could occur in these areas, these are a good investment and we highly recommend them.
If you have any questions or need additional information, call us today. We look forward to making you our next happy client.
AIS Home Inspections — Fairview TX (972) 342-9183