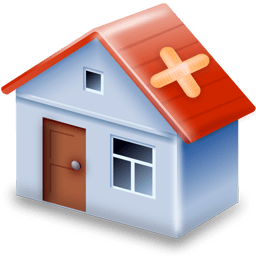 A thorough home inspection by a professionally licensed Real Estate Inspector is the smartest investment a homeowner can make. As an experienced home inspector, I find life threatening issues in homes on a regular basis. Generally speaking, the homeowner and other residents of the house have no idea that these condition even exist.
Home Inspections — for Buyers and Sellers
The people living in the homes we inspect are typically not our clients. In most cases, the dwelling is up for sale and the potential buyer has contracted our home inspection services to help assist them in making a responsible decision about purchasing the house. When we explain to the sellers that a life threatening condition exists, they are usually a little embarrassed that they were unaware of the issue. The simple truth is, most homeowners are not trained professionals in the construction or home inspection industry. Who would expect them to be able to understand all the intricate details of every system and structure in the house?
Obviously not every adverse condition that we detect in our home inspections is life threatening. However, we find many issues every day that should be corrected immediately. By taking immediate action on issues found during the routine home inspection, the homeowner can potentially save thousands of dollars down the road. If you have a nail in your tire; do you have it removed and patched right away or do you drive the car until the tire finally goes flat — leaving you stranded on the side of the interstate during rush hour traffic? I firmly believe that a homeowner can potentially save thousands of dollars over the course of a decade by hiring a professionally licensed home inspector to review the condition of the property every 3 years. It is unfortunate for everyone that homes are not inspected until the seller decides to put the house on the market. This dramatically decreases the likelihood that the home will be in top condition when the buyer's inspector shows up.
A Home Inspection Protects Your Investment
If you are interested in a home inspection as a measure to protect your investment and family, please contact an inspector listed on this site. If you have a friend or family member that may be interested in our services, please encourage them to visit our site, or call us at (972) 342-9183

Who's been in your crawl space in the last 3 years — and did they know what to look for?