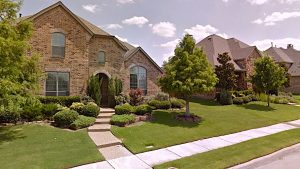 If you need a home inspection in Frisco TX, Advanced Inspection Service (AIS) can get the job done quickly and save you money. We use high tech equipment and the latest procedures to discover and evaluate deficiencies and potential issues with houses, condos and multi-family housing. This enables us to perform inspections thoroughly and quickly – giving you the essential information you need to make a purchase decision and negotiate the price. Here are five key reasons for choosing AIS:
Professional TREC-certified Home Inspectors with ASHI training
In-depth knowledge of Frisco building codes and construction
High tech home inspection tools including infrared cameras
Prompt scheduling and thorough examination help buyers negotiate
Frisco home inspection reports typically delivered within 24 hours
For a prompt and thorough home inspection in Frisco TX, call Mike Martin (972) 342-9183 today!
AIS Home Inspection Services – Frisco Texas
Advanced Inspection Service has more than 30 years of experience inspecting homes in northeast Dallas. We also examine commercial real estate and multi-family dwellings. But our focus is on single-family residential properties. In the past few years development and resales have increased tremendously in North Texas. So we're doing a lot more home inspections in Frisco and nearby communities.
With the recent building boom in the DFW area, we've seen a lot of development in the I-75 corridor from Richardson out to Plano and beyond. In fact, we're doing more McKinney TX property inspections than ever. But the biggest increase by far has been in Frisco home inspection work. We perform these for both homebuyers and sellers.
Home Inspections for Buyers
Most of our clients are prospective buyers. In our frenzied real estate market, there are often many buyers interested in a given property as soon as it's listed. This competition makes it imperative to have financing lined up (or pay cash) – and get the home inspection done as soon as possible. Our ability to schedule and complete home inspections in Frisco within a few days gives our clients a decided advantage in this competitive landscape.
When examining homes in Frisco, we look at all major structures and systems. Beginning with the residence's exterior, we evaluate the roof, sheathing, foundation, drainage, sidewalks and driveways for potential damage and safety issues. Moving indoors, we check out the electrical, plumbing and HVAC systems — as well as the operation of appliances and plumbing fixtures. The main goal of our Frisco home inspection process is to identify any aspects of the house that would pose safety hazards or necessitate expensive repairs.
Home Inspections for Sellers
Although we don't do as many home inspections for Frisco residents who are selling, these are arguably even more valuable than the work we do for buyers. Finding deficiencies and potential problems before the house is listed on MLS enables the seller to repair these – before the first real estate agent, buyer, or buyers inspector views the property. And the lay homeowner cannot detect some of the most severe deficiencies and potential issues. Only a licensed inspector with sophisticated tools can reveal some of the more insidious forms of foundation deterioration, electrical faults and water damage.
A dwelling with no significant problems and a clean home inspector's report is much more attractive to a prospective buyer. This puts the seller in a much better bargaining position than if people were to find problems during an Open House or showing. Uncertainties about the extent of damage or prospective repair costs can cause a buyer to move on to another listing.
Don't lose a potential buyer who finds problems with your house. Get it inspected and remedy any issues before listing the property. Call AIS today to schedule your Frisco home inspection! (972) 342-9183
Home Inspection Costs – Frisco TX
Our fees for Frisco home inspections are based on the square footage of the house, and range from $320 for a 1000 sq.ft. townhouse or condo to $590 for a 5000 sq ft mansion. We've had several clients tell us this is one of the best investments they've ever made. Our inspections enabled them to avoid buying a seriously flawed structure – or negotiate much lower prices.
We charge separately for specialized systems inspections (not needed for all properties):
$50 for Sprinkler Systems
$85 for Pier and Beam Foundations
$75 for Termite Inspections including all Wood Destroying Insects (WDI)
$70 for Swimming Pools and related plumbing, heating and electrical equipment
$25 additional for inspecting homes built before 1975
As you can imagine, these modest inspection costs are negligible compared to the expense of repairing or replacing these systems or structures. Definitely a good investment.
Advanced Inspection Service — Frisco TX 75034
Buying a home is an exciting process; but it can also be hectic and worrisome. There are a lot of things that could go wrong – even on a brand new house. Your realtor is a trained professional who can advise you on property selection, help you select a dwelling that meets your needs, and guide you through the purchase process.
Like your realtor, your AIS home inspector in Frisco TX is a specialist who can help you understand the soundness, safety and value of a house you want to buy. Building components, mechanical an electrical systems often have arcane terminology; and we are always glad to explain these to our clients. One of our hallmarks is taking photos of deficiencies (and potential problem areas) to illustrate for the client what we found and what the consequences might be. A picture IS worth a thousand words.
We pride ourselves on providing great customer service and 'no surprises'. Our home inspectors are well aware of the competitive nature of the Frisco real estate market. They understand the need to get inspections scheduled and completed quickly. We do a thorough job to identify issues that impact the livability, safety and value of the dwelling. Let us help you decide on your dream home and get a great deal.
Call AIS today to schedule your home inspection. Mike Martin (972) 342-9183